bradsbikes.net, LLC is a licensed motorcycle dealer in Georgia, and Georgia buyers will be charged the appropriate sales tax on instate purchases, except consignments from individuals, which are NOT sales by or through bradsbikes.net, LLC. Many of the below bikes are consignments from around the country, so please email me for contact information for the seller. The representation of consignments on the website are only by referral to the individual seller: if you purchase a consignment, you are purchasing that bike from that individual, NOT from bradsbikes.net, LLC. We take no responsibility for the actions or inactions, or representations of, any consignment sellers representing a motorcycle on this website.
There are no warranties expressed or implied on any bike available for sale on this website, and any representations offered should not be relied on as absolute, especially regarding mechanical or cosmetic conditions.
Featured Bike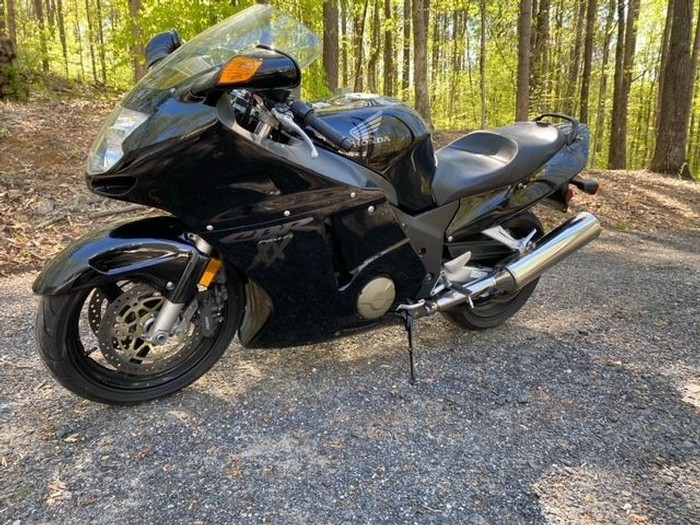 2003 Honda CBR1100XX Blackbird - Offered by original owner, only 13k, well maintained with Corbin plus orig seat, stock otherwise - $4400
Please note that prices listed are firm, we don't haggle so please don't try. Even on consignments, I tell sellers to put their best price on the bike upfront, and what you see is what you get--it's priced right for what it is. Keep in mind that if you purchase a consignment, you are purchasing from that individual seller, not from bradsbikes.net, LLC. We take no responsibilty for any bike purchased from an individual, as to how it is represented from a mechanical, cosmetic, or overall condition.